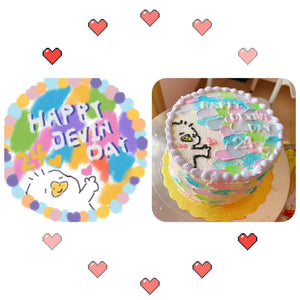 DIY cake for him
how it works:

1.Make A Reservation, deposit is required for all appointments booking. 
2. Decide If You Want to Decorate Cupcakes or Cakes.
3.Feel free to design your own cake, let us know advance, so that we could prepare ahead. 
4.We could recommend you some cake designs. Ask us for reference. 
5.Get Creative with our Icing, Fondant, Candies and Tools!